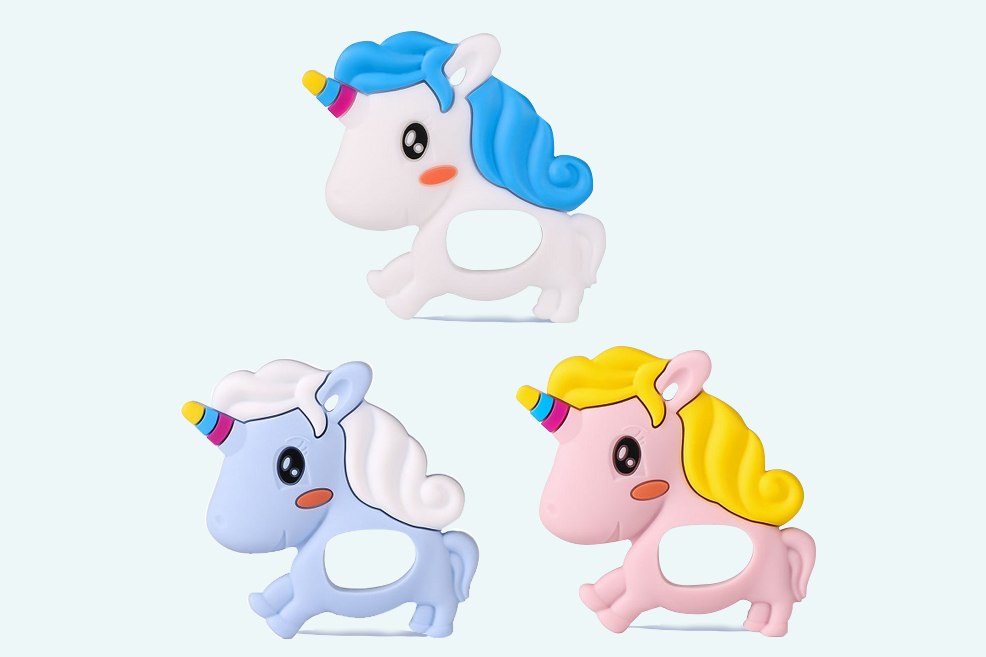 Kute Keiki ensures our products are 100% safe, all-natural, and positively contribute to the development and well-being of all keiki of the world.
Benefits of Kute Keiki Baby Teething Toys
Hypoallergenic & Resistant to Bacteria
All-Natural Non-Toxic Ingredients
100% Food Grade Silicone
Silicone is made by a process of extracting silica from natural minerals, which is an all natural and abundant source. Silicone is hypoallergenic and resistant to bacteria, which means it is safe for your child and easy to clean. The rubbery feel of the toy will feel great on your baby's gums.
Fun and Colorful Designs
The fun shapes are specifically designed so that your baby can easily grasp the toys on their own. This assists in developing their autonomy and motor skills. The colorful handheld toys distract your baby and give them a way to relieve any teething discomfort, while giving you, the parent, more time to focus on other things.
Facilitating Tooth Development
Teething toys not only provide pain relief for teething babies, but the gnawing of teething toys stimulates teeth growth and maintains healthy gums. The shape of the toys help your baby stimulate the hardest to reach spots in their little baby mouths.
All-Natural & Non-Toxic
Many teething toys are made of plastic, which often contains BPA, PVC, and phthalates. These ingredients effect the development of your child and can have negative impacts on their health. Kute Keiki baby teething toys are made of silicone, and therefore will not have any of these toxic & harmful compounds.