Multi-Sensory Stimluation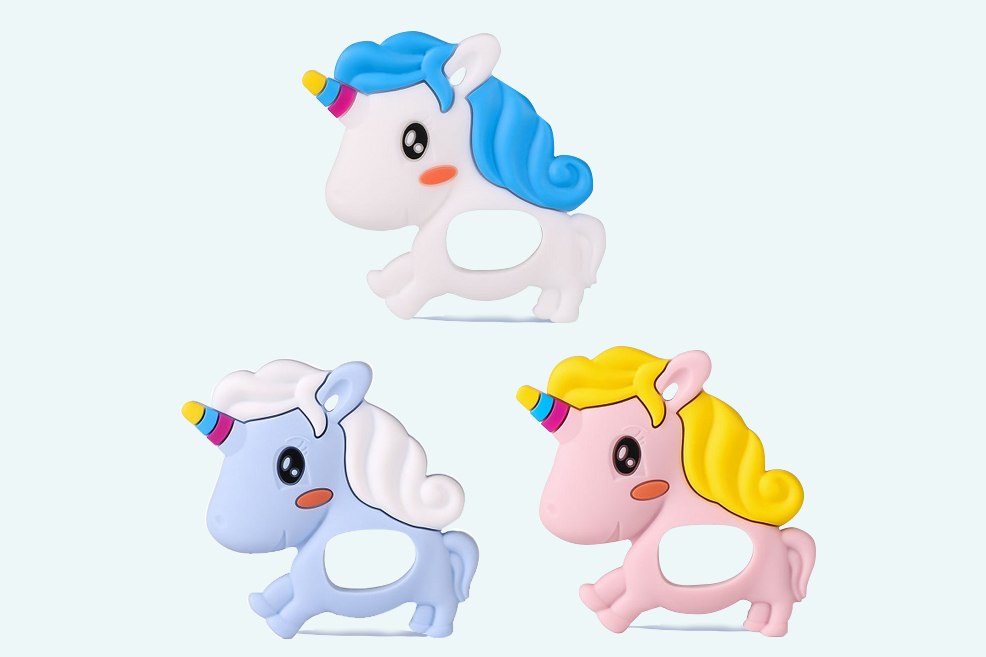 Benefits of Kute Keiki Baby Teething Toys
Facilitates Tooth Development
Enhances Early Motor Skills
Strengthens Visual Cortex
Improves Hand-Eye Coordination
Kute Keiki ensures our products are 100% safe, all-natural, and positively contribute to the development and well-being of all keiki.
100% Food Grade Silicone
Sourced from a naturally abundant earth mineral, silicone does not contain any harsh, risky chemicals.
All-Natural & Non-Toxic
 Excellent texture for teething keiki and inert, so that it wont react with heat or chemicals. Safety first!
Fun and Colorful Designs
Created to keep your keiki entertained, distracted from teething troubles while providing benefits of growth and development.
The Perfect Gift
Share your aloha by gifting a baby teething toy to a teething keiki you know and love!
More Teething Relief Options
Teething Cactus Toothbrush